Beer & Wine Gift Baskets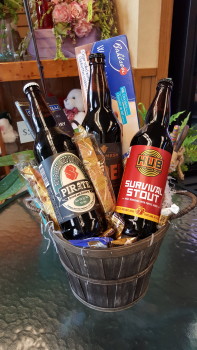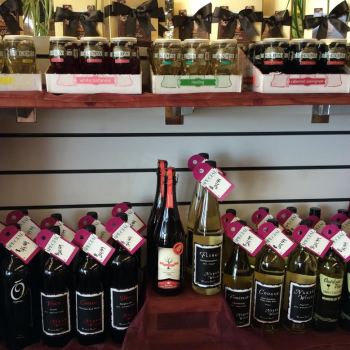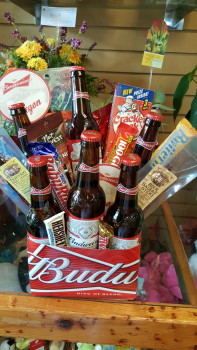 We are excited to introduce our new product line, the "Bro-kay"! It's the perfect gift for the beer connoisseur or hard-to-buy-for person in your life!
We're now featuring a great selection of gift baskets built with your special guy in mind. They include locally sourced microbrews from some of the best Oregon has to offer, including Gilgamesh, Pirate, Atlas, Hub and more. Whether your tastes run to the dark stouts or pale ales, fruity or frisky, we've got a basket just for you!
Each gift includes a selection of "man munchies", specially chosen to compliment the selected brews. Featuring everything from a variety of chips, nuts, and chocolates, we've got the perfect snack to wash down with a crisp, cold beer!
And of course, for those die-hard fans of the basic beers like Budweiser, PBR, Coors and more, we have a fun selection of gifts that make these beer-basics a veritable treasure to savor! Check out our Bud-day "Cake", Six-Pack-a-lot, and Big Lebrewskie gifts; fun and innovative presentation of your basic beers and man munchies he'll be bragging to his friends about!
We've also got wine baskets featuring locally sourced vintages from wineries around the Willamette Valley! What could be better than sending someone a romantic Wine Picnic for 2 with a perfect bottle of Willamette Valley Vineyards delicious Riesling paired with a selection of cheeses, meats, crackers, chocolates and fresh fruit, including our hand-dipped chocolate strawberries? We even include two wineglasses in this wonderful picnic hamper.
Give us a call today at 503-779-7950 to discuss your brew gift needs! We'll be happy to help you build the perfect "Bro-kay" for the beer and wine lover in your life! And, We Deliver!
Must be 21 or older to order and receive; ID will be required as proof of age upon delivery. Please drink responsibly.
---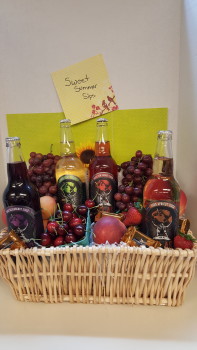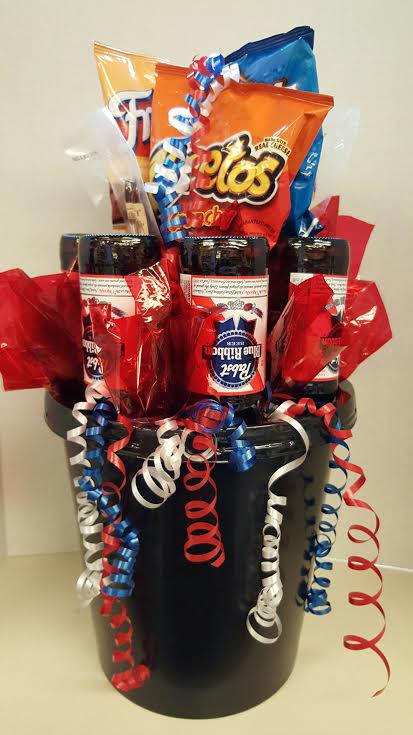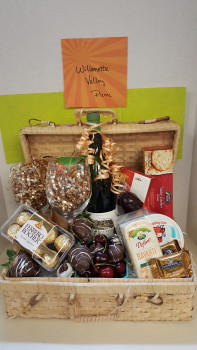 ---
Flower Delivery Locations
We're proud to offer reliable and affordable flower delivery services in Salem, OR and surrounding areas. Whether you're looking to surprise a loved one or simply brighten up your own day, our flower delivery is the perfect way to do it. Lollypops & Roses provides same-day or next-day flower delivery to the following areas: